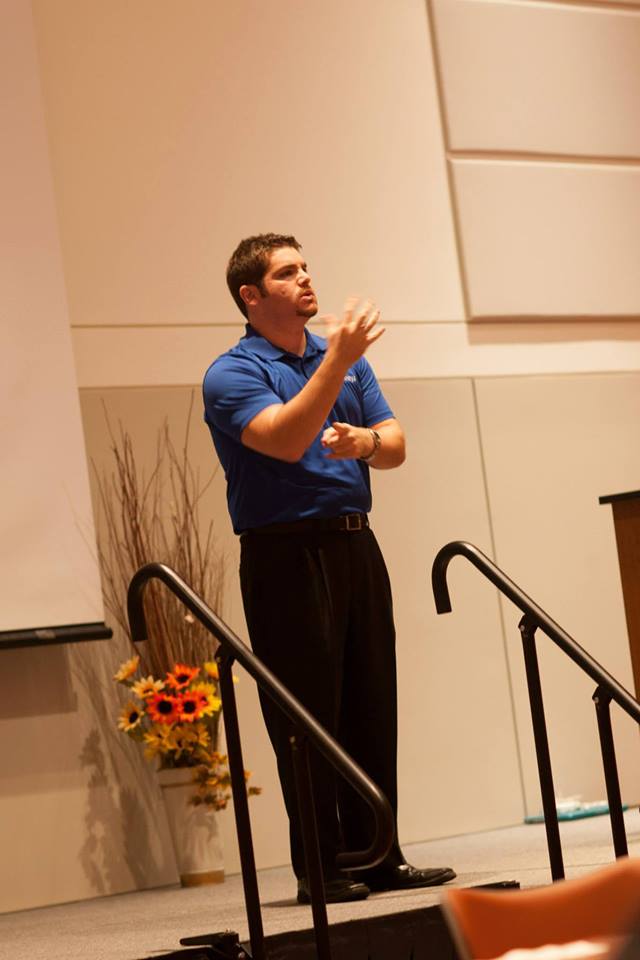 Combining a remarkable personal story, a lifelong passion for social justice changes, incomparable insights and an influential presence, Corey Axelrod inspires participants to create change on their behalf—and just as importantly, on others' behalf.
Corey is known for sharing unique experiences as a Hard of Hearing individual who is also culturally Deaf. During his presentations, he cites first-hand experiences growing up as a Hard of Hearing individual in a Deaf family and attending a mainstreamed program. He also tells stories about how he advocated alongside his father for improved communication access in hospitals and doctors' offices while his father battled cancer.
Corey creates a compelling case for organizations to be proactive and responsive to Deaf and Hard of Hearing individuals' communication challenges. Participants have told Corey "thank you for covering what doesn't usually get covered" and "I have been waiting for this," a testament to Corey's effectiveness and style.
Corey's dynamic presentations guide organizational leaders and sign language interpreters in efforts to improve communication accessibility, delve in best practices in working with Deaf and Hard of Hearing consumers, and explore corporate social responsibility and inclusive organizational design and their respective long-term impacts on companies' bottom lines.

Corey Axelrod's Top Presentation Topics
Get Ready to Learn!
Communication Accessibility

Corey aims to provide thought-provoking, unique content designed to improve communication accessibility for Deaf and Hard of Hearing individuals.

Sign Language Interpreting

Corey's workshops for interpreters include immersive and scenario-based interactions and discussions to help participants apply ideas and skills to real life situations when on the job.

Advocacy

Leveraging his experience in advocacy with his marketing knowhow, Corey provides best practices and proven strategies to positively impact public policy and systematic changes.
What they're saying about Corey Axelrod...
Jamie Nick

Educational Interpreter

Corey was a dynamic presenter. Pulling from his own experiences growing up, he had me reflecting on my own practices when working with hard of hearing individuals and how I can tailor my work to their own specific needs and circumstances. His 'hard of hearing' workshop should be on the "must attend list" for all new and seasoned interpreters as well as Deaf educators. I appreciated his knowledge and humor and will definitely seek out more presentations that he develops.

Kathy Craig

Teacher and interpreter

I attended Corey's workshop about working with Hard of Hearing individuals. I was interested in the topic because I have a few students at my school who function as Hard of Hearing and wanted to get some ideas I could use when working with them. Corey had some really good tips for interpreting for Hard of Hearing people. He reassured me that I was doing the correct thing but also made me think about how I could improve my interactions. I really believe that this topic is a very important one, especially for those of us who interpret.