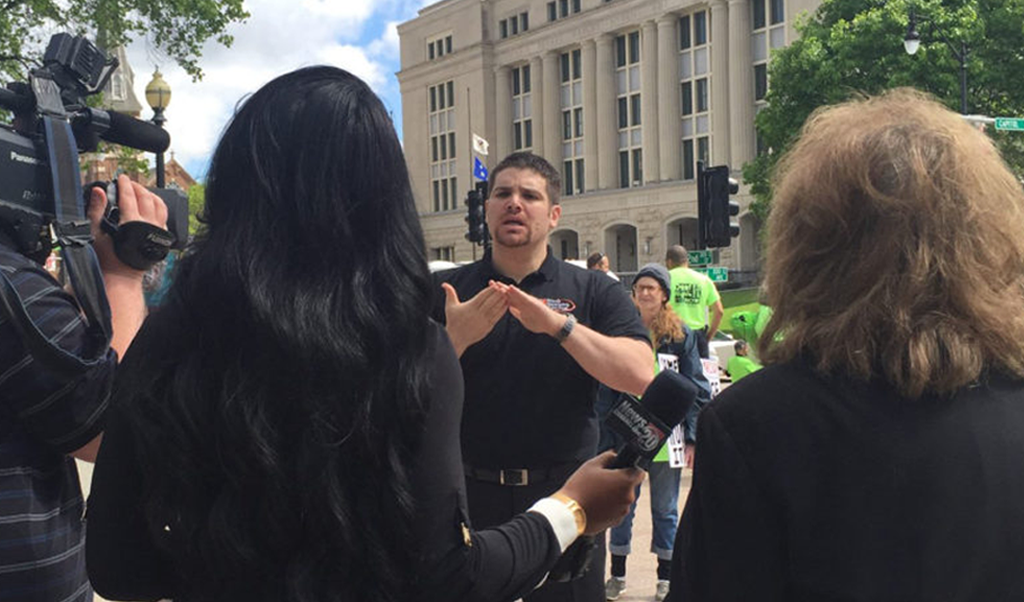 Corey Axelrod Breaks Down Communication Barriers
Corey Axelrod is an award-winning marketing and sales executive, dynamic presenter, communications access expert and owner of
2axend
. He is a passionate social justice advocate committed to helping organizational leaders and sign language interpreters foster more inclusive and accessible environments for Deaf and Hard of Hearing individuals. As a Hard of Hearing individual and 4th generation in his family with deafness, he creates a compelling case for organizations to be more proactive and responsive to the communication challenges Deaf and Hard of Hearing individuals face on a daily basis.
Learn More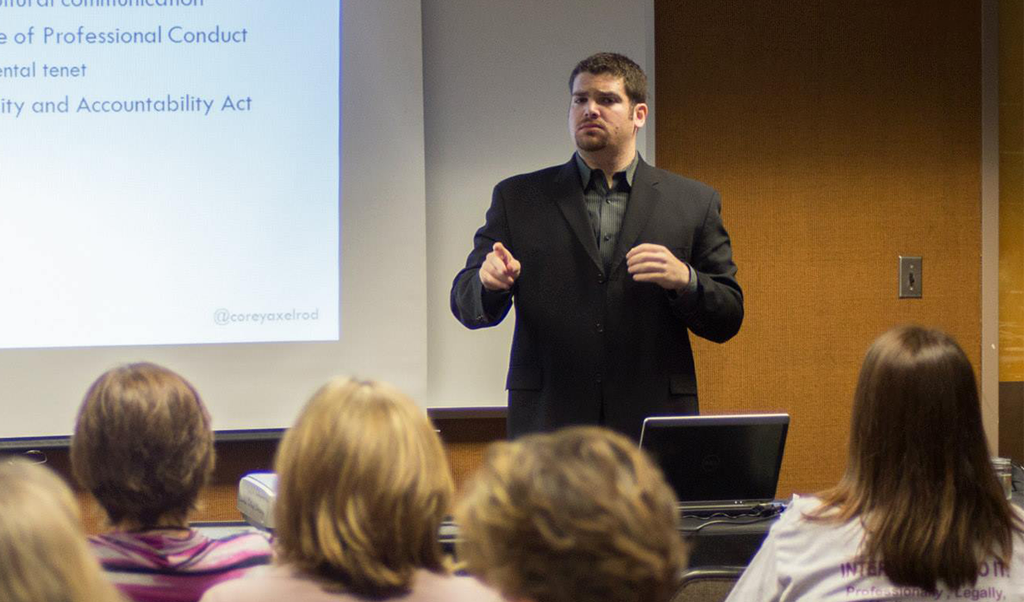 Corey Axelrod Educates, Inspires and Empowers
Combining a remarkable personal story, a lifelong passion for social justice changes, incomparable insights and an influential presence, Corey Axelrod inspires and empowers participants to create change on their behalf—and just as importantly, on others' behalf. His dynamic presentations focus on championing inclusive and accessible environments for Deaf and Hard of Hearing individuals and provide thought-provoking, first-hand insights regarding the communication barriers Deaf and Hard of Hearing individuals face daily.
Learn More
What they're saying about Corey Axelrod...

VICTORIA GUY
SENIOR ANALYST
Corey Axelrod was a guest speaker at The Northern Trust Company and spoke to the Disability Business Resource Council (DBRC). I highly recommend Corey Axelrod speak to any company who wants to demonstrate a global imprint with Diversity and Inclusion. My expectations were surpassed by Corey's professionalism and love to present; he is a natural.

Shane Feldman
Director of Development
Corey is a remarkable leader, advocate and team member. He was a member of my business development team at the Communication Service for the Deaf (CSD) for two years where he was a key player in every aspect of our team's activities. His impact continues to bring positive returns to this day.

Maureen Alvarado
Educational Interpreter
As a twenty year veteran educational interpreter, I found that Corey Axelrod accurately portrayed various scenarios that an interpreter would face working with Deaf/Hard of Hearing students in a school setting. Through the lens of a Deaf/Hard of Hearing student, he provided information which allowed interpreters to navigate through various scenarios which led to self reflection. I would endorse Corey Axelrod and encourage other interpreters to attend his workshops.